Welcome to the Village of Corfu's website! This site provides general information about Village government, the services we provide, meeting schedules, history, and all Village departments. It includes answers to commonly asked questions about the Planning Board, Zoning Board, Sewer Treatment Plant and other issues. The site also contains current news and information, a directory of Village businesses, a map, and related links regarding other governments and community assets.
This website is part of the Village Board's ongoing communication effort with all of our residents. We hope you find the site interesting and useful and we value your input. If you have comments or questions, feel free to contact the Village Office at 585.599.3327 or e-mail your comments to us.
Agendas for upcoming meetings are available at the Village Office by Thursday 4:00 pm prior to each meeting. 
For any court or traffic ticket related matters, please call 585.599.3380
---
On Monday, March 22, 2021 the Crossroads House will be having a virtual book club, and everyone's invited!
Below you will find a flyer with the details and contact information. Pull up a cozy chair, snuggle in with the dog or cat and pour yourself a cup of whatever suits your fancy. You can pick up a copy of the book on Amazon or via your retailer of choice.
This virtual book club is open to anyone and will be hosted using Zoom. Please RSVP by March 10th. We hope you'll join them!
To RSVP: Please send an email to kathypanepento@crossroadshouse.com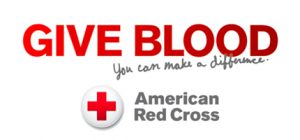 Assemblyman Steve Hawley will be hosting a blood drive on March 1, 2021 at Batavia Downs Gaming from 2pm-7pm.
All donors will receive a coupon for a free Paula's donut! Donors must be 18 years of age or older to donate.
To Register:

Visit ConnectLifeGiveBlood.org or call 716-529-4270 to make an appointment.
Please use the sponsor code: 004006 to find this blood drive online.

---
Please see the flyer below for more information:
Genesee County Health Department has obtained a HUD grant to help control lead hazards in homes in Genesee County. This is open to home owners and landlords. Income requirements must be met and there needs to be a child under the age of 6 living or visiting the home regularly. Please see the following flyer for more information.
Better Corfu Bulletin Board